Team @ Exploralearn
Delving deep into the world of early childhood education, the Exploralearn Team stands as a beacon of collaboration and innovation. Our ensemble was birthed from the collective expertise of seasoned educators, cutting-edge researchers, astute engineers, and fresh parents who were navigating the early years of their children's lives. Our strategies and content have been reviewed and refined with inputs from respected pediatricians and distinguished university academics. This doesn't even factor in the vibrant teams that engineer our tools and craft our content.
While many educational initiatives seek validation through accreditation, we at Exploralearn choose a different path. We aren't a traditional educational institution, nor do we aspire to replace them. Instead, we aim to complement and enhance, free from the constraints of standardized educational molds.
Our vision is dual-fold: to offer parents an intuitive, enjoyable means to guide their children's early learning while ensuring these young minds are prepared, confident, and eager to face the ever-evolving world ahead.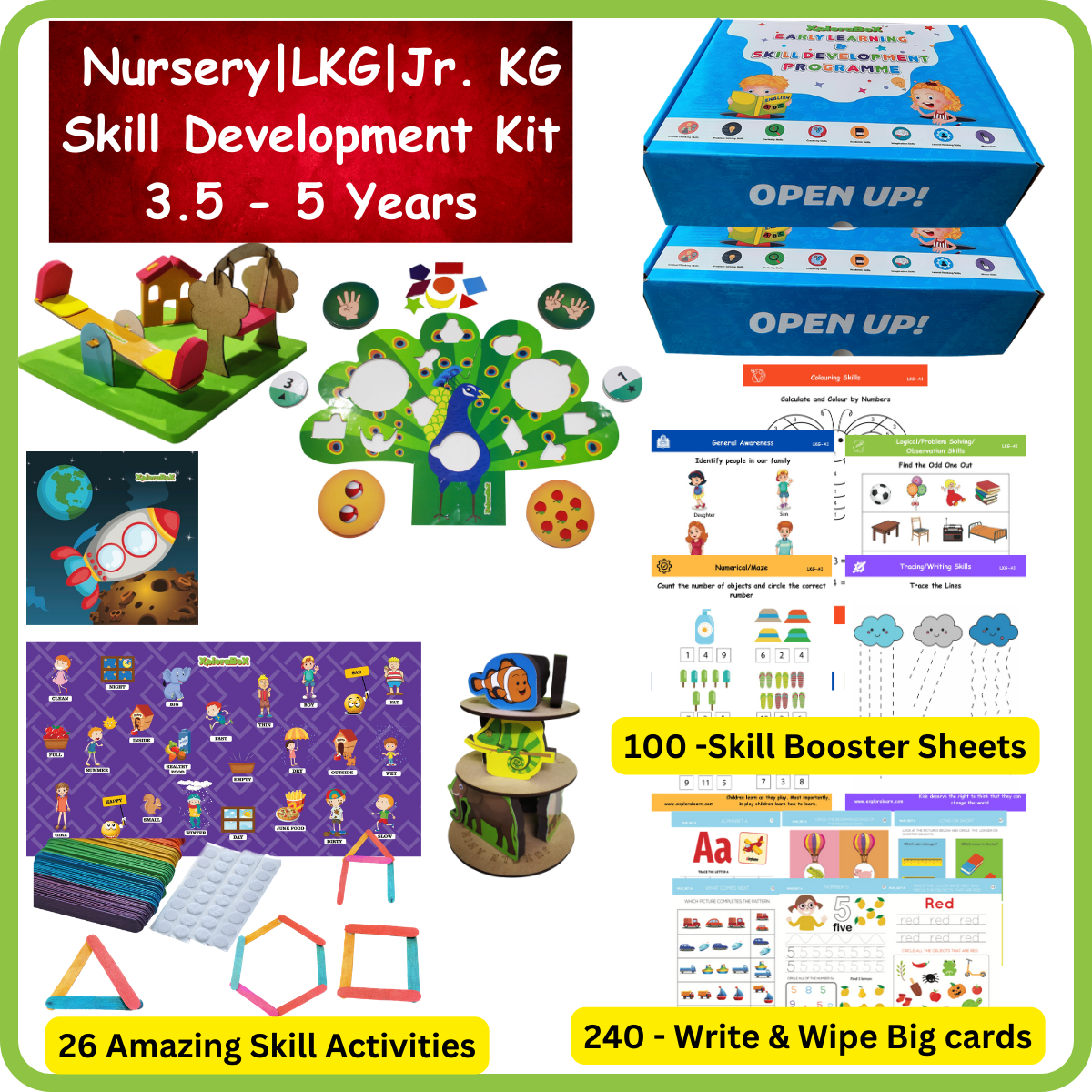 Loved by Over 2,00,000+ Parents Worldwide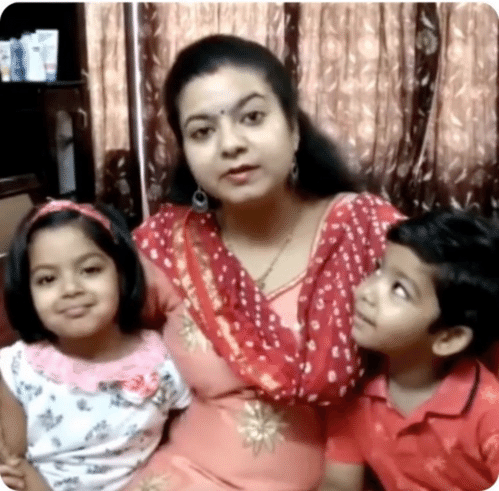 When we introduced the Exploralearn kit to our home, I was optimistic yet had my reservations. But to my surprise, in only a matter of weeks, my son's attention span improved dramatically. What's more, I've found it so much simpler to steer him away from his mobile and TV, and that's a win in my book!
Tanya Mother of Ridhi & Reyansh,
2.5 Years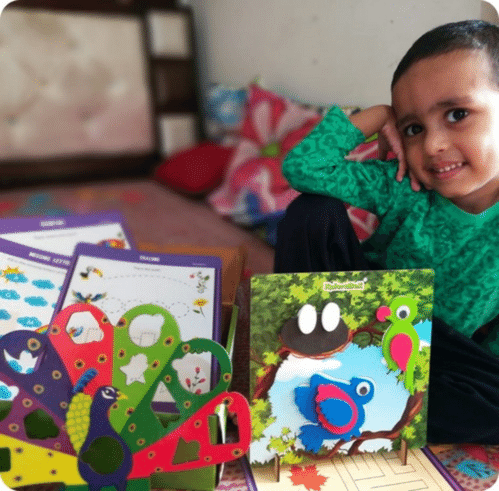 The Exploralearn Learning Program has been a revelation! The wooden activities captivate my child like nothing else, and the comprehensive curriculum has touched on every essential topic. I've observed a newfound confidence in him, especially when he's at school. Truly remarkable
Yasmeen Mother of Azeem
LKG – 4.5 Yrs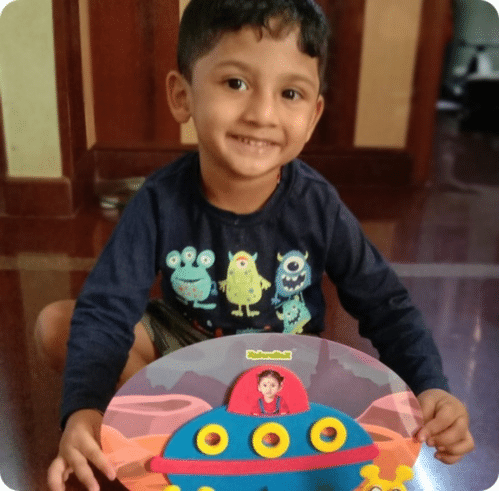 The general awareness activities in the Exploralearn kit have turned my little one into a curious explorer. She's now asking questions about the world, about nature, about everything! It's heartwarming to see her take such an interest in subjects beyond her school curriculum. A big thumbs up!
Sushma Bhat Mother of Anvit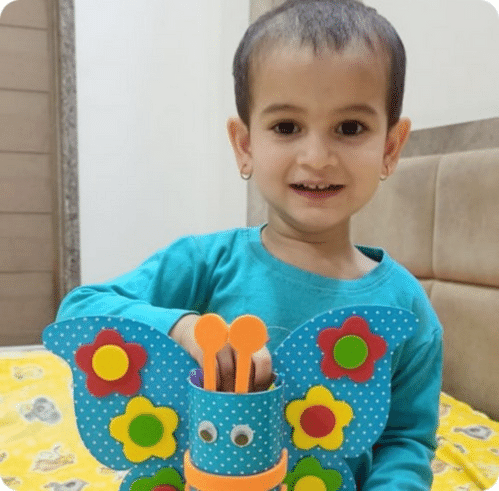 My daughter has always been a chatterbox, but her ability to express herself clearly was a concern. Enter Exploralearn. The communication exercises have refined her articulation skills. She recently narrated a story at a gathering, and everyone was in awe of her clarity and confidence. Beyond grateful!"
Kreena Bavishi Mother of Misha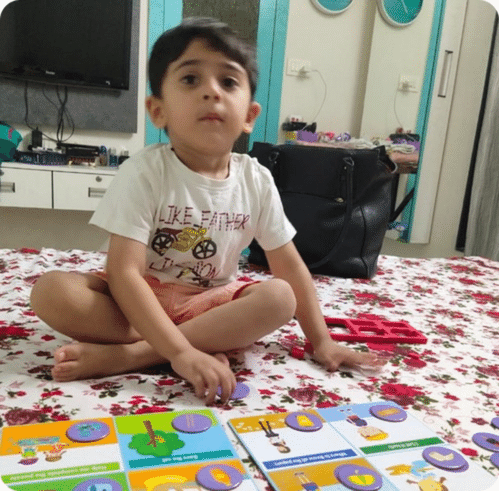 The combination of physical and mental activities in the Exploralearn kit is what sets it apart. Watching my son balance between the wooden activities and the practice cards, I see a holistic development that I hadn't imagined. It's not just about academics; it's about shaping well-rounded individuals. Highly recommended
Surbhi Khurana Mother of Abhiyansh