Are you facing these Challenges
Want to make your child smarter and sharper?
Struggling with low attention span of your child?
Want to keep them away from TV/Mobiles?
Do you want holistic Development - Skill, Practice & Learning on Different Topics?
Want to keep your child constructively engaged?
Want your own Free time?
What is Exploralearn Program?
Exploralearn Program is a Physical Activity Box Delivered at your Doorstep.
Designed by Early Childhood Experts
You get mostly replayable Physical Activities that enhances your child Skills like Focus, Logic, Problem Solving
Educational Write and Wipe Activity Cards - Provide Practice on different educational topics
Printed Worksheets - Logical Skills, Colouring and Educational Worksheets
Early Learning Kit - 1.5 to 3.5 Years
What is inside the Kit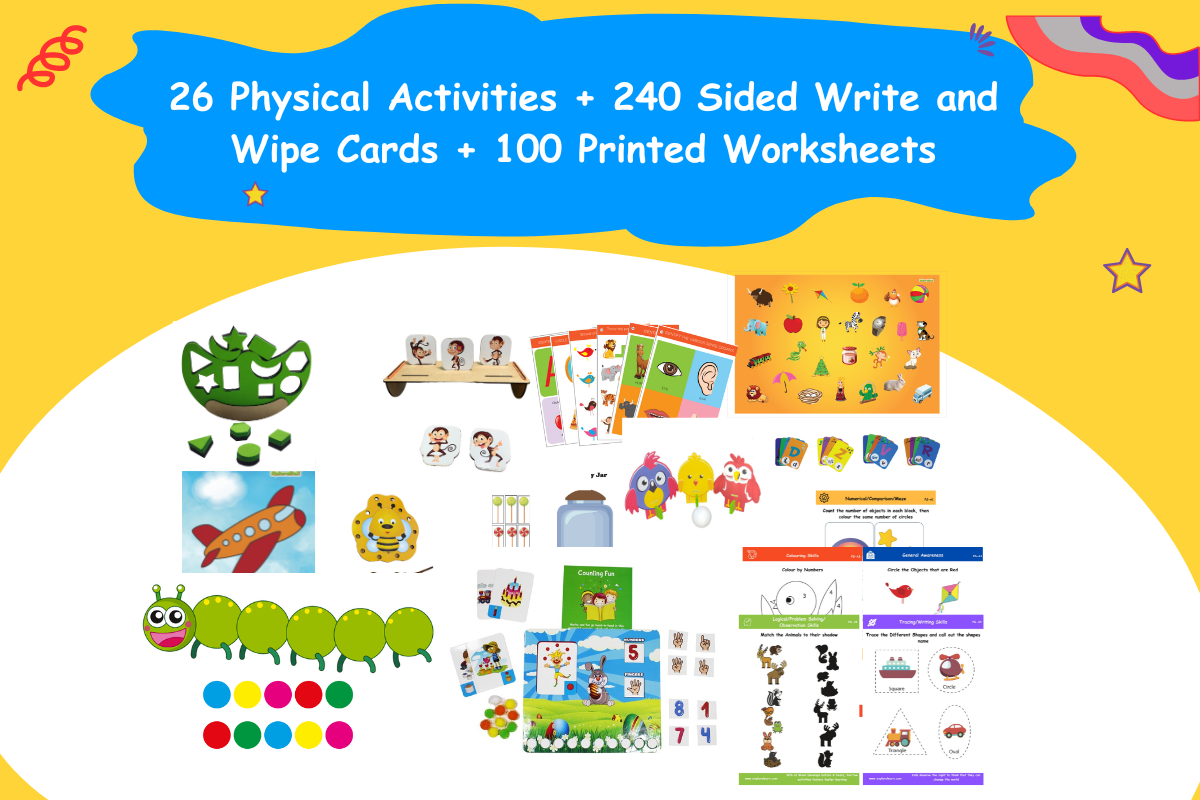 400+ High Quality Activities
The Comprehensive Best Gift Ever!

A complete program to engage your child, provide learning and make them smarter.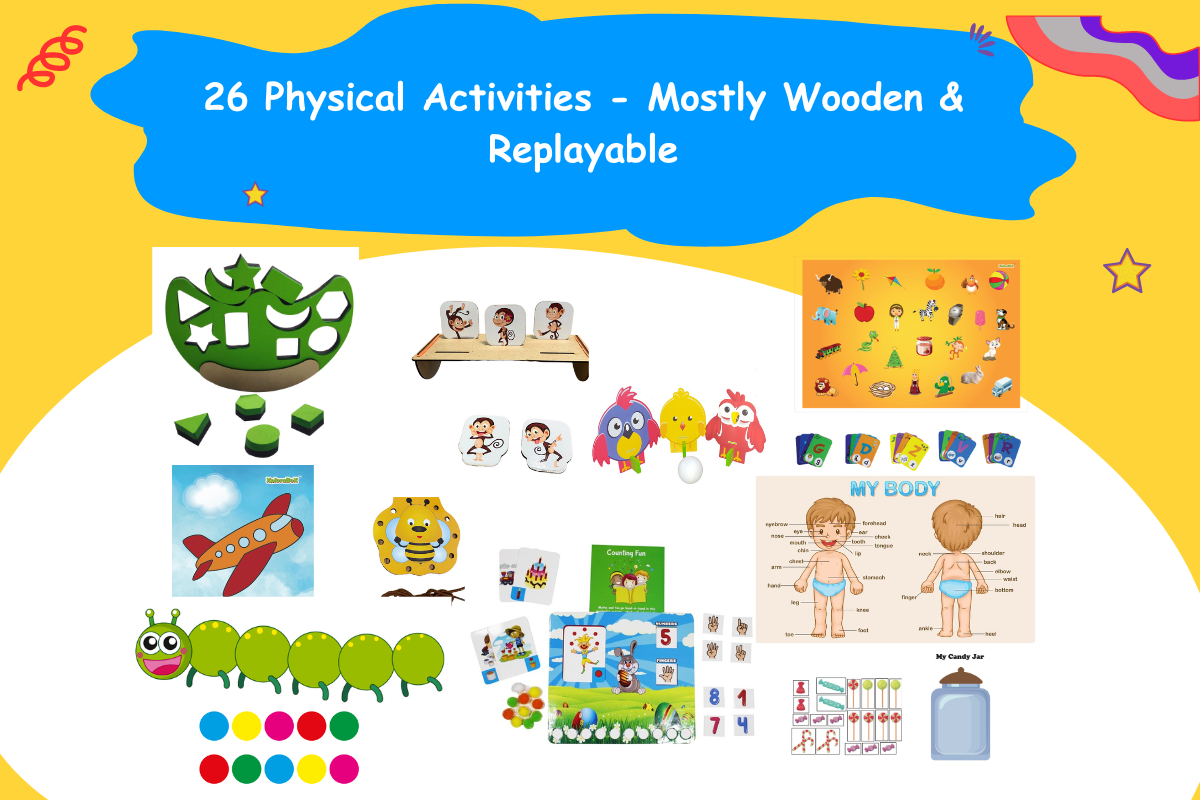 26 Skill Enhancing Activities
No Need to Buy any More Toys!

Unique, Engaging and Replayable activities so your child have fun for months to come, and enhance 13 skills like - Focus, Cognitive, Motor, Confidence.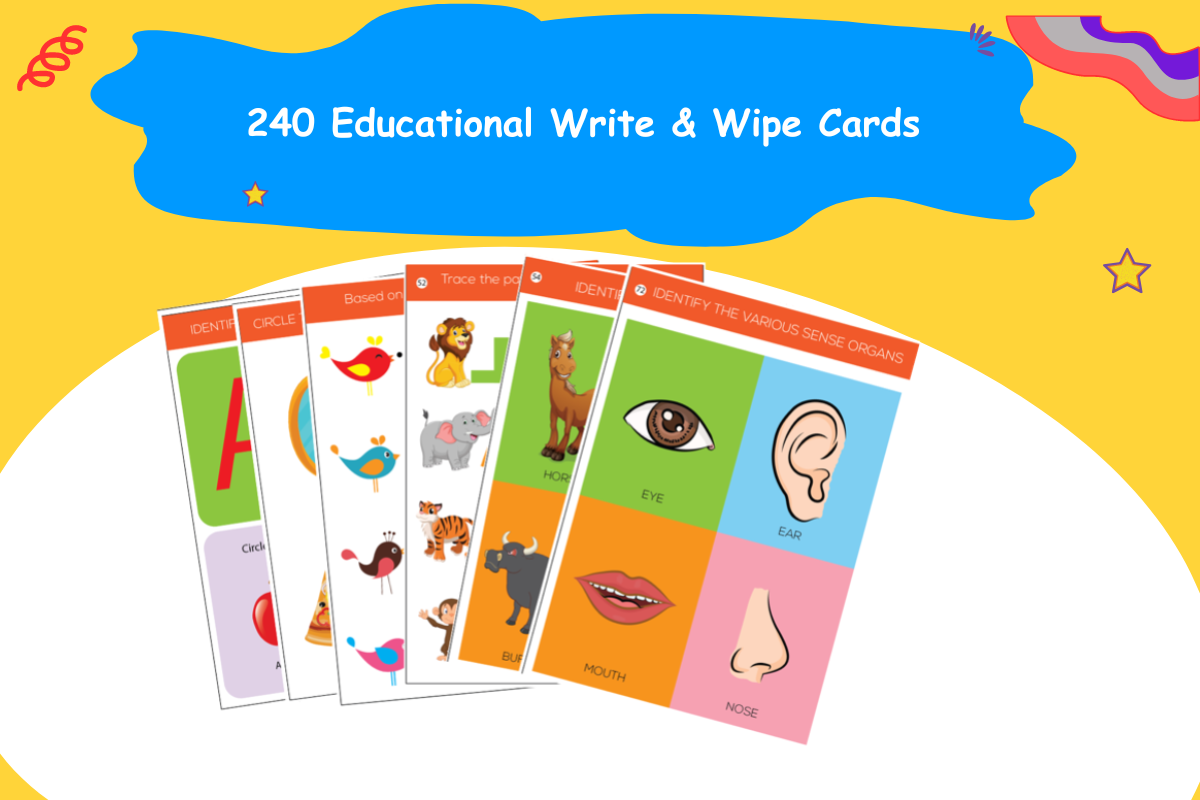 240 Write and Wipe Cards
Practice makes your child Perfect!

120 (240 sided) - Practice Write and Wipe Activity Cards, Covering all Educational Topics. Just Write, Wipe and Practice Again.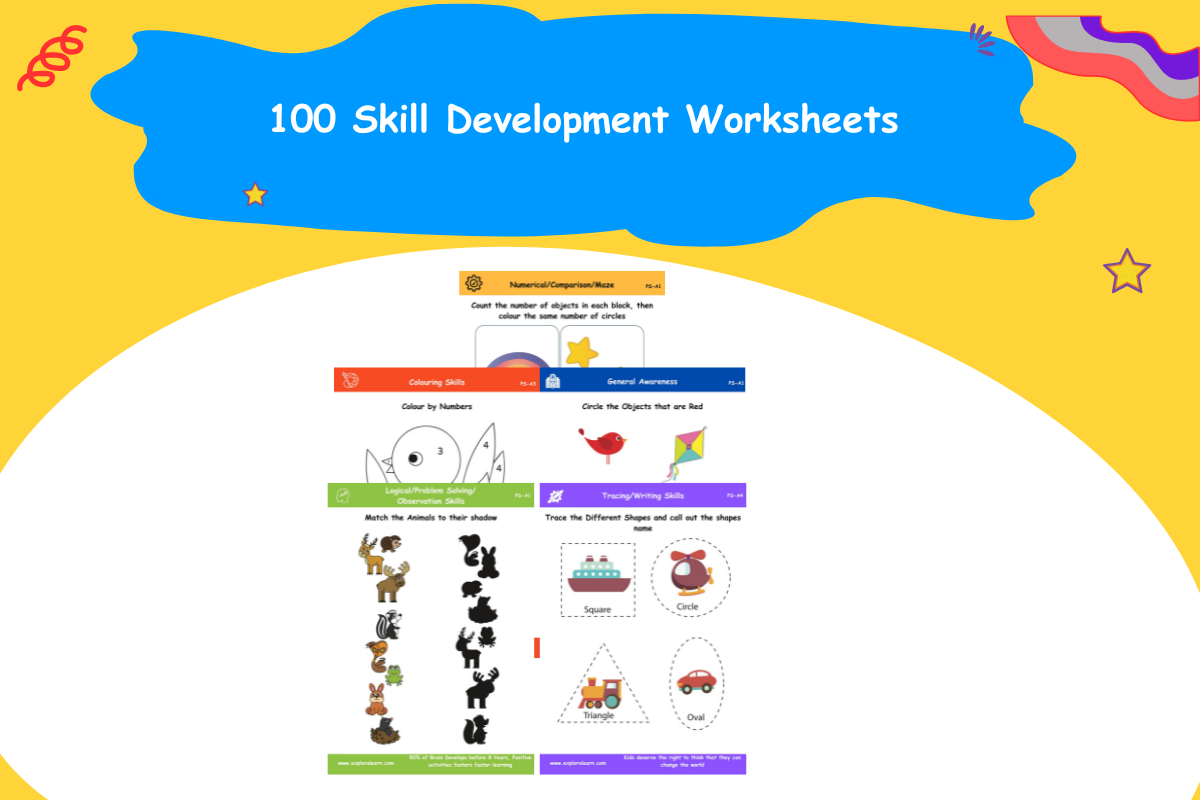 100 Printed Skill Worksheets
Develop Your Child's Brain

Logical, Analytical, Art and 100s of Topics to keep your child constructively engaged for months.
MidTerm vs Complete Term
Complete Term
Comprehensive Kit for your child!
26+ Skill Development Activities
240 Write and Wipe Activity Cards
100 Printed Worksheets
Colour and other Materials
Mid Term
Start the Journey to Make Your Child Smarter!
13+ Skill Development Activities
80 Write and Wipe Activity Cards
50 Printed Worksheets
Colour and Other Materials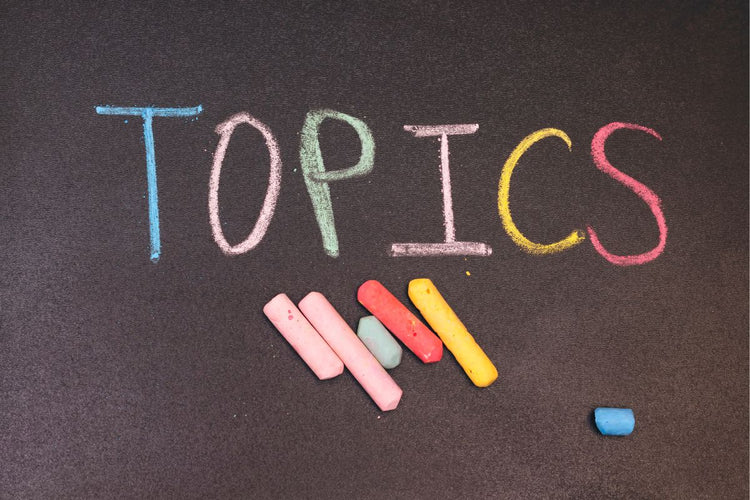 Topics Covered
Alphabet - Recognition, Phonic Objects
Shapes - Identification, Shape Objects
Colours - Colour Identification, Real World Objects
Animals.- Jungle, Farm, Under Water, Birds, Reptiles, Homes, Habitat, Babies, What they Give
Comparisons - Big Small, Hot Cold, Inside Outside, Full Empty etc.
Tracing - Standing, Sleeping, Slanting Lines
General Awareness - People in House, Kitchen, Bathroom, School etc
Fruits and Vegetables - Identification, Matching
Seasons - Summer, Winter, Rainy
Numbers - Identification and Practice 1 to 10, Picture Counting
Our Body – Body Parts Identification, Sense Organs
Community Helpers, Colouring, Logical Reasoning, Patterns, Mazes etc.